Posted by Daniel Ramirez on 19th May 2023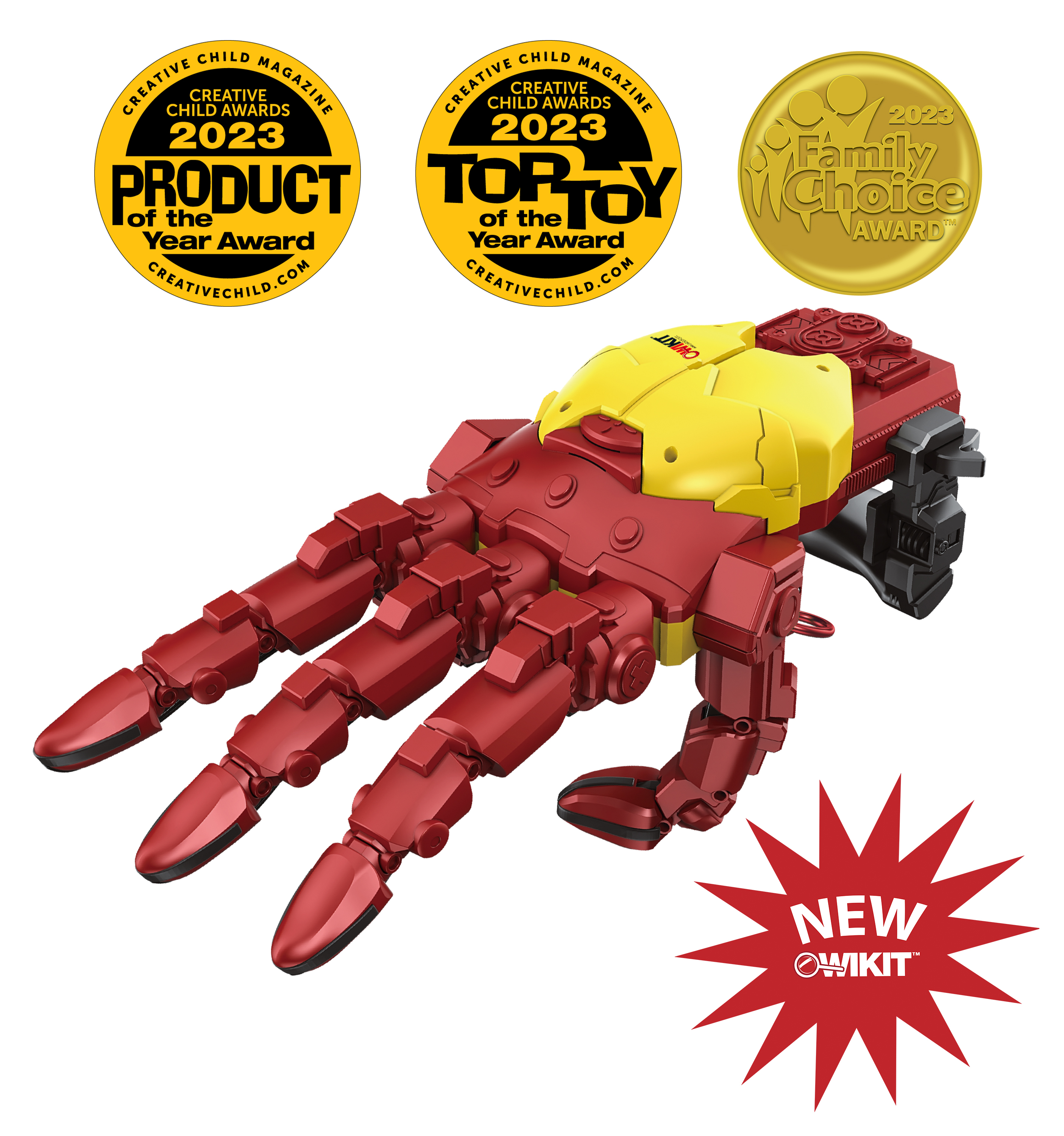 We at OWI are overjoyed to announce that our Cyber Hand has received two significant awards from Creative Child Magazine's 2023 Awards Program. The Cyber Hand has been honored with both the 2023 Top Toy of the Year Award in the Kids Builder Construction Toys category and the 2023 Kids Product of the Year Award in the Kids Educational STEM Products category.
This recognition from Creative Child Magazine, a national monthly parenting publication recognized for providing originality and spontaneity to parents seeking resources to nurture their child's creativity, is a testament to our commitment to educational and innovative robot kits.
With these accolades, Cyber Hand continues to reinforce its position as a premier educational STEM product. It embodies our philosophy at OWI – to offer kids engaging, hands-on experiences that stimulate creativity, learning, and an interest in science, technology, engineering, and math.
By creating a real-world learning experience through a fun activity, the Cyber Hand encourages children to understand STEM concepts, thus opening up a world of possibilities in these essential fields. It is no surprise that this product has been acknowledged by a respected platform such as the Creative Child Awards Program.
For those unfamiliar with the Cyber Hand, it is an ideal representation of the quality and educational value that we aim to deliver with every product in our line. This kit provides a perfect blend of fun and learning, delivering a unique hands-on experience that seamlessly integrates the principles of STEM education.
We want to express our gratitude to Creative Child Magazine for recognizing the Cyber Hand and acknowledging the effort that goes into creating these unique and educationally beneficial robot kits. We remain committed to our mission of providing creative and engaging STEM-based learning experiences that foster curiosity and a love for learning in children everywhere.