Posted by Daniel Ramirez on 16th May 2023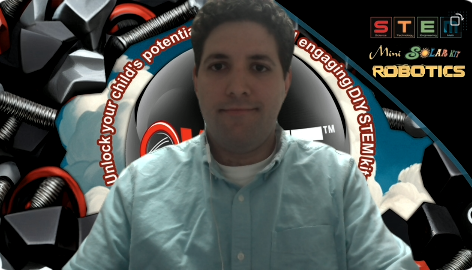 OWI Incorporated, a leader in STEM education for over four decades, is dedicated to helping children explore the fascinating world of Science, Technology, Engineering, and Mathematics through engaging and age-appropriate toys. Their do-it-yourself kits, starting at just $11.95, offer children an enjoyable and interactive learning experience while gaining a deeper understanding of real-world applications in these fields.
"As the saying goes, 'Our children are the future.' And if anything is certain about the future, it is that renewable energy sources, green technologies, and robotics will play a major role in our children's lives. Everything from using wind or solar power generated on-site in their homes, to driving alternative fuel vehicles, or embarking on a career in one of America's future STEM jobs."
Recently, Daniel Ramirez, Vice President of Marketing and Operations for OWI, presented at the TGTG (The Good Toy Group) Autumn and Holiday Catalog Sip & Shop Event. During the event, the Cyber Hand and Cyber Crawler were highlighted, as they will be featured in the upcoming TGTG catalog.
OWI Incorporated offers a wide range of robot kits, alternative energy kits, and mini-solar kits for children of all ages. Each product is designed to inspire curiosity and creativity while encouraging a hands-on approach to learning about STEM concepts.
Discover the world of STEM education through OWI Incorporated's innovative toys. Browse our website and find the perfect kit to spark your child's interest in science, technology, engineering, and mathematics. Don't miss the chance to visit OWI at ASTRA Booth 1001 and learn more about their exciting products!